Mr. Winzers's Grade 4/5/6 class was transformed into a creative paper making studio for an afternoon. Students collected paper recycling from around the school to create their own artistic paper. Everyone was excited to try this new, hands on activity. Beyond Recycling veterans in grade 6 were trained to become mentors to the grade 4 and 5 students. Each student created their own piece of paper from start to finish.
At the first station, students tore paper into small pieces and then sorted them into colour groups. The majority of the paper was white as it takes only a small amount to change the colour of the paper. After choosing their colour, the paper was transferred to the blending station where it was mixed with water and a small amount of cornstarch until it was smooth. Then students had the option to add glitter to make their paper sparkle or seeds to create seed paper.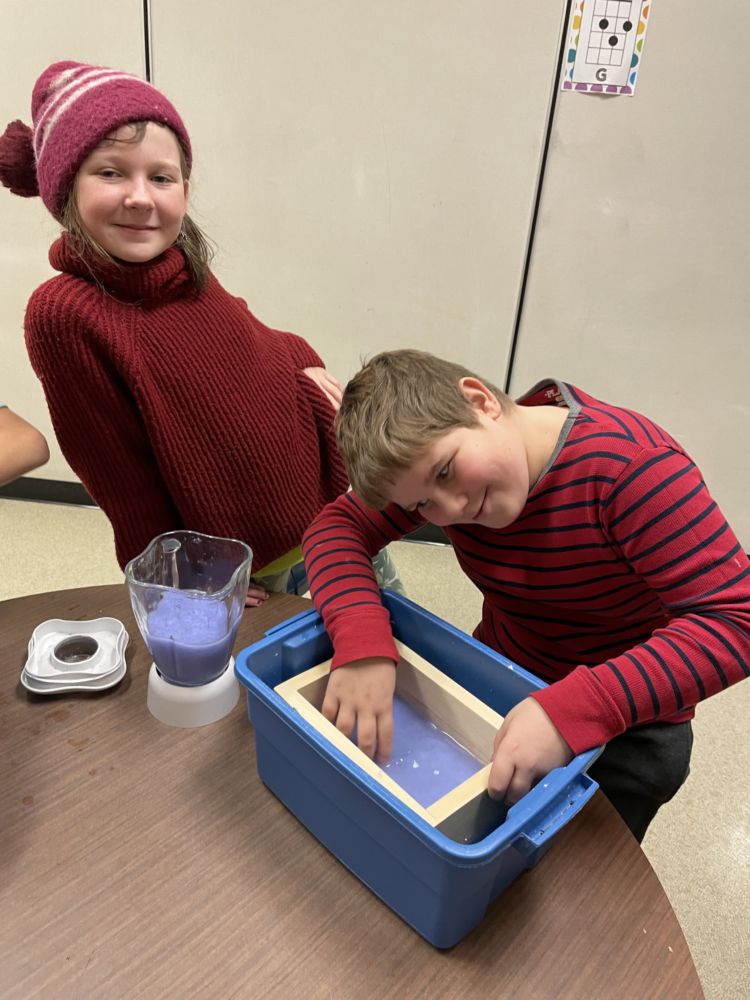 The mixture was poured onto the screen and water was pressed out to cover the screen evenly. Students worked in pairs to help each other in this part of the process. After the screens were done dripping they were moved onto the next station.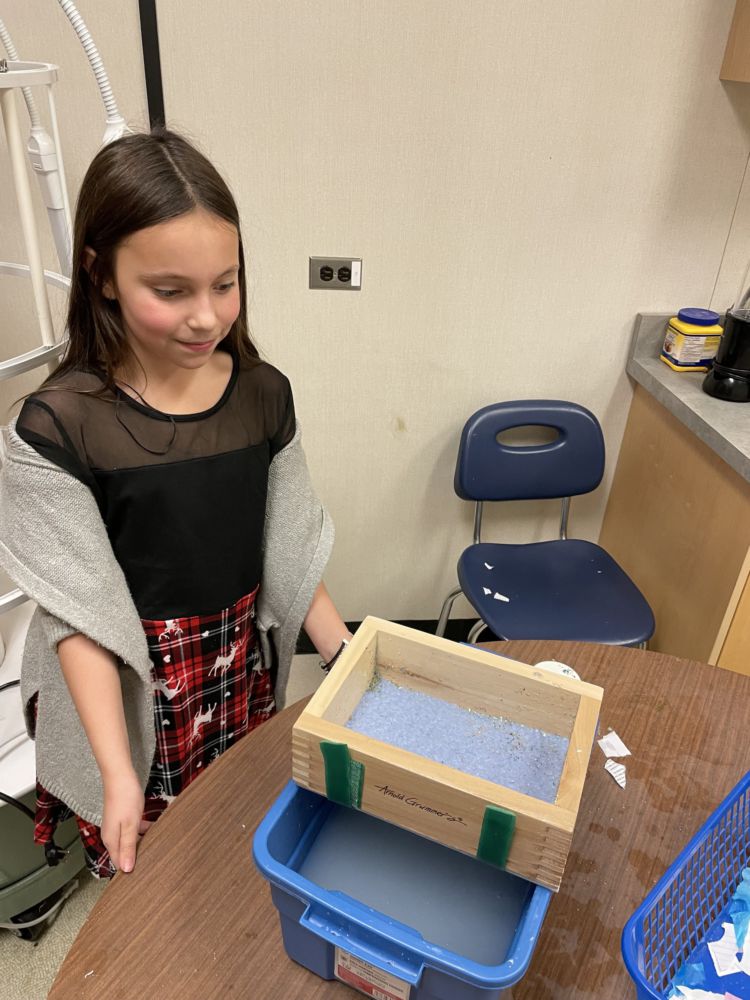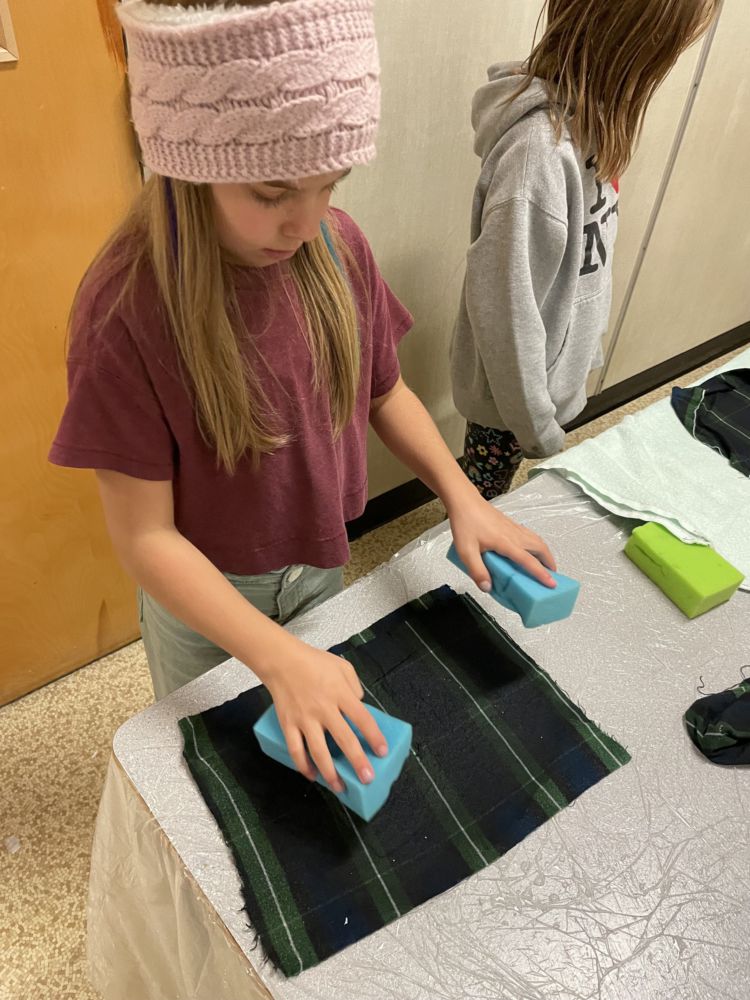 Sponges and flannel were used to remove even more water from the paper. Then it was transferred to the rolling station for the final smoothing. After carefully removing the flannel, the paper was moved to the drying station.
Students were impressed that they were able to repair their paper if it didn't hold together. Everyone thought the activity was fun and enjoyed being able to make paper that could be used. One student thought "It was really fun to use recycling to make something that could be used to make a card." Another really liked that they "could be creative by choosing their own colour, glitter or seeds."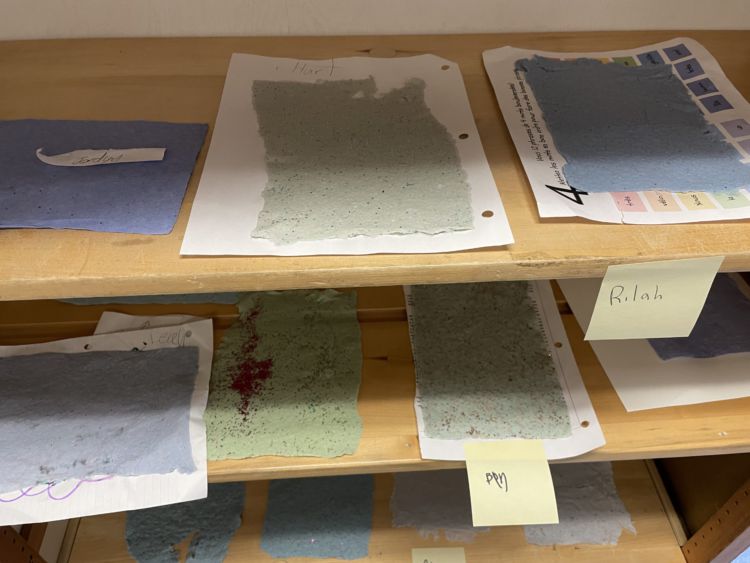 Everyone hopes they can make paper again some day.