Education about where our food comes from and how it's grown is important in developing citizens who care enough to spend a little more to support local farmers and minimize their impact on planet Earth.
Thus with those goals in mind, for their Good Food field trip, Mrs. Wilisky's Grade 5/6 class from JA Laird in Invermere headed to Edible Acres. Oliver Egan, owner of Edible Acres Farm Cafe and Catering, led students on a tour of both the nursery and organic farm. Highlights of the tour included the incredible variety of flowers in the nursery, seeing ladybug larvae on pepper plants – which are used to eat destructive aphids, and sticking hands into 130'F compost! That's a hot compost!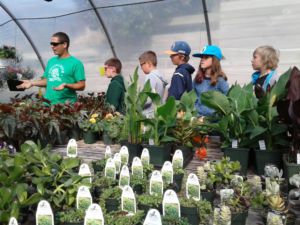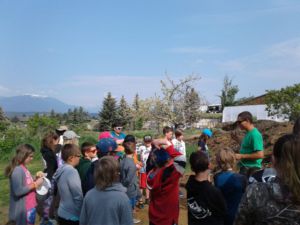 Later in the tour, students raced around the fields collecting rocks as part of the great rock race, and planted hundreds of seedlings. In about a month, students will be able to see how their hard work has paid off when juicy, healthy vegetables are for sale at the farm's cafe, booth, and in local stores.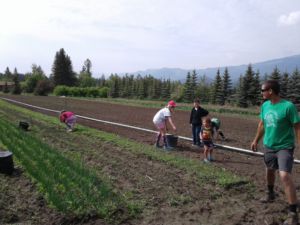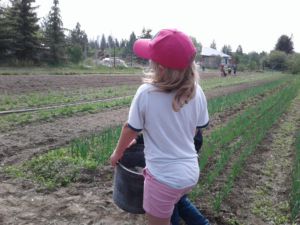 Thank you to Edible Acres for touring us around and sharing your knowledge! Thank you to the students for removing many pounds of rocks from the fields!