On January 12, 2023, Gr. 4/5 students in Mr. Richard and Mr. Hein's classes at Lady Grey Elementary School in Golden had the opportunity to make recycled paper from paper scraps in their classroom! We have been examining the "lifecycle" of the products we use, starting with the raw materials and how they are extracted, and examining the story all the way to the end of the product's lifecycle. Using the information we've been learning since November, students were able to look at a new sheet of paper and identify the raw materials used, how they were extracted, and identify possible environmental impacts of the production of paper, including effluent and pollution! So we grabbed the recycling bin, and got to making some recycled paper of our own to reduce the amount of new paper used in the classroom! The students collaborated to produce beautiful and unique pieces of paper.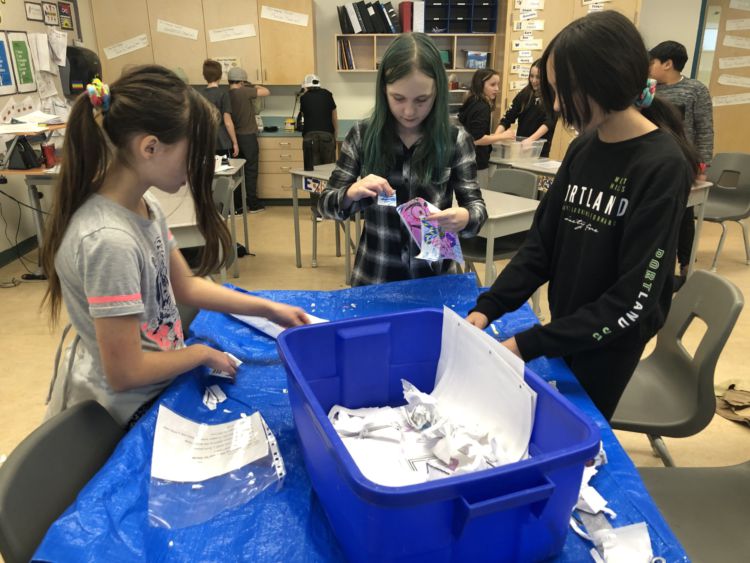 Students worked in teams, and moved from station to station to participate in creating paper at each stage! This started with tearing up and sorting the scrap paper by colour, then blending the scrap paper with water and cornstarch to have a pulp mixture.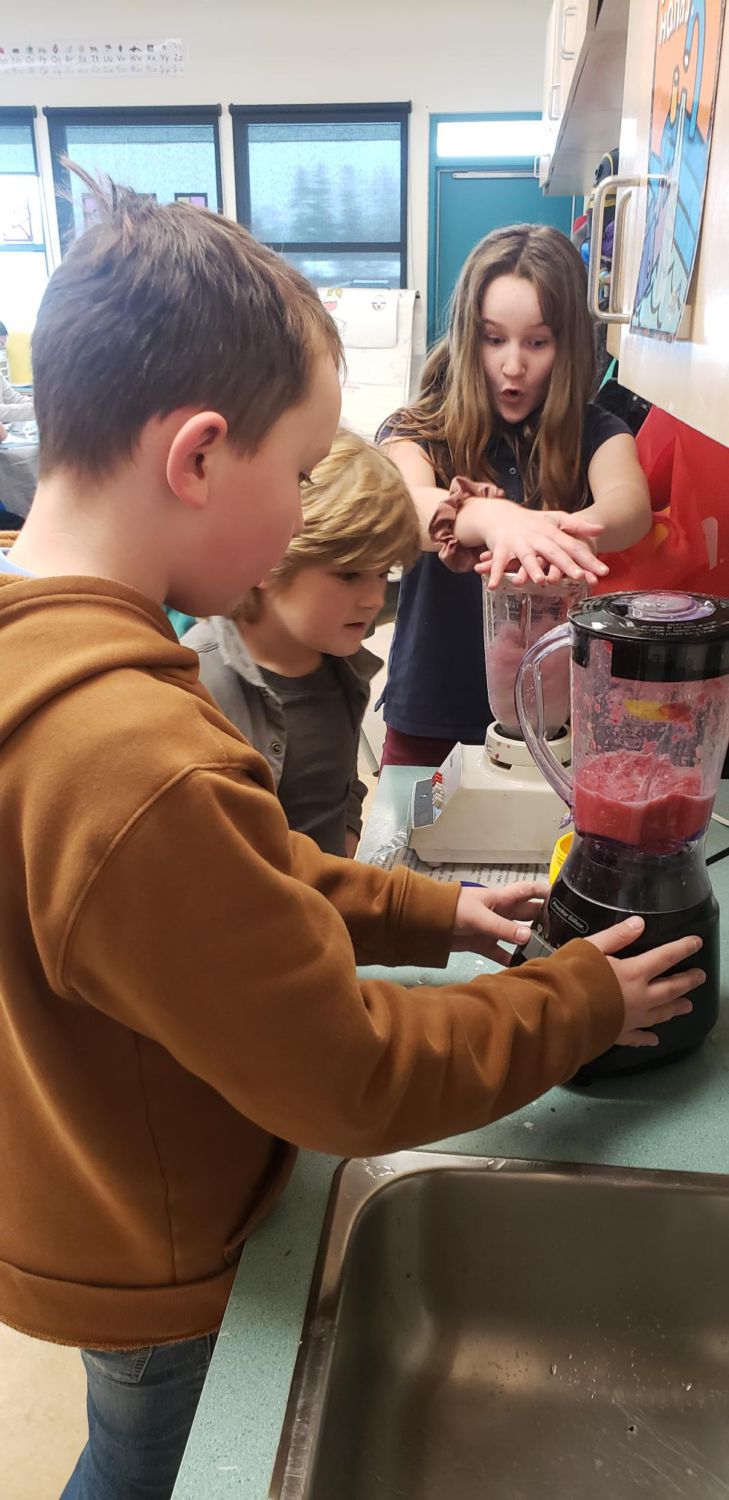 This pulp mixture was carefully poured into a frame with a mesh screen, and some water was squeezed out, before transferring the pulp to the next station. At this point, one student, Leah, really got thinking about how we can recycle or reuse all of the materials involved in making our own paper. She noticed that Beyond Recycling educator, Laura, was pouring the water that had been squeezed out down the sink and asked, "how could we use the water so it doesn't just go down the sink?" What an excellent question! Students brainstormed some ideas for this water – for example, could we use it to water the plants in the school so it doesn't go to waste? Students used their knowledge from the Beyond Recycling program, and showed their creative and critical thinking skills in examining how this process could be done in a more sustainable way!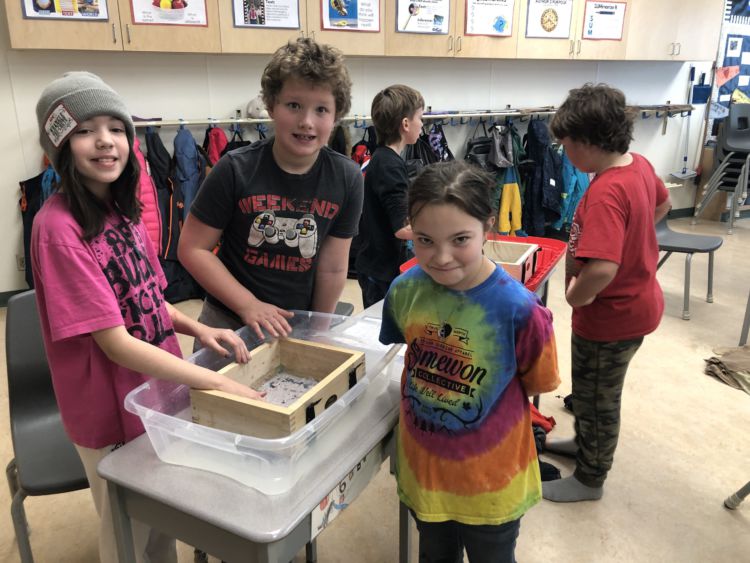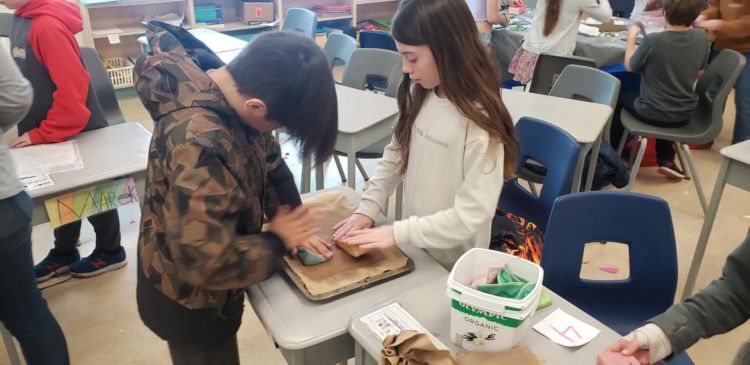 After the pulp had been transferred to the next station, it was pressed between two pieces of flannel to draw more water out of the paper. One team also ran a rolling pin over it to pull out more water and make sure it was nice and flat! The pieces of paper were then dried over the weekend.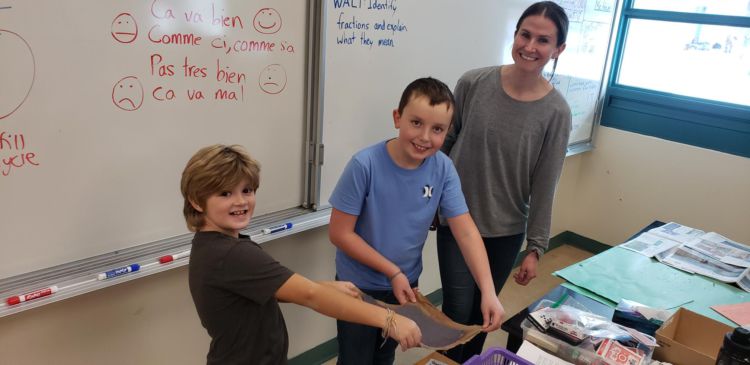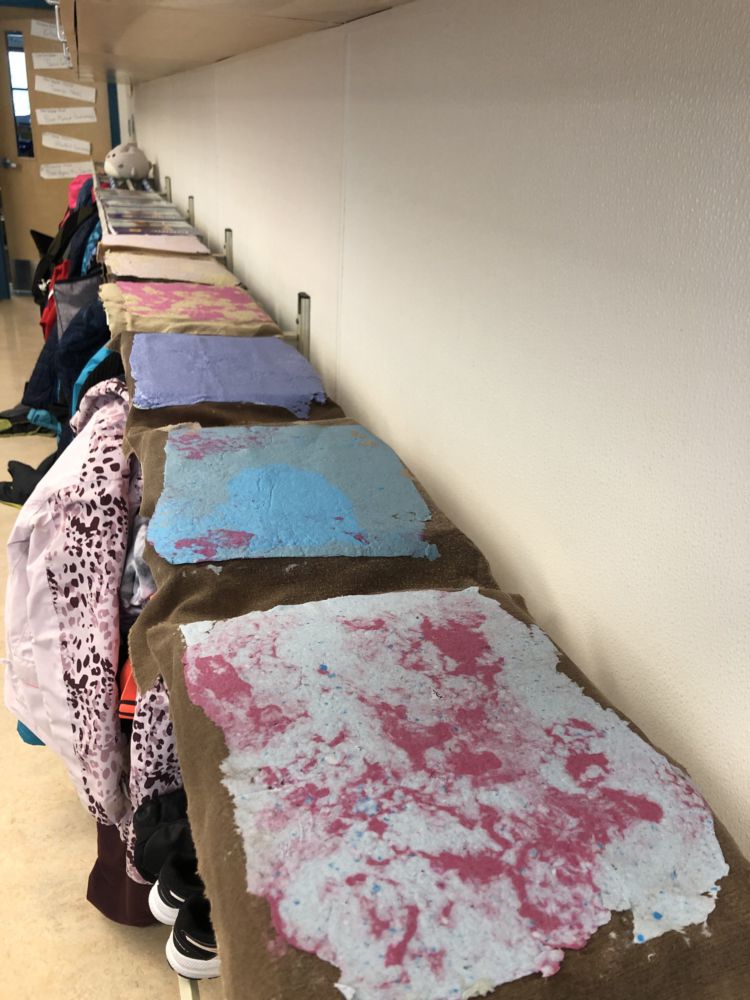 Both classes ended up with many pieces of beautiful pieces of paper. Both Mr. Richard's and Mr. Hein's classes have plans to use their recycled paper for projects in the classroom. Mr. Hein's class will be creating a Beyond Recycling display in the school using the paper! This display will include many topics they have explored, and information and tips for other members of the school community on small changes they can make to reduce their impact on our environment! Topics will include reducing waste, the 3 Rs (reduce, reuse, recycle, and composting), reducing electricity consumption, energy sources, and locally sourced food! I can't wait to see the display!