This is a little story about some absolutely scrumptious apple and carrot muffins made by some seriously talented students!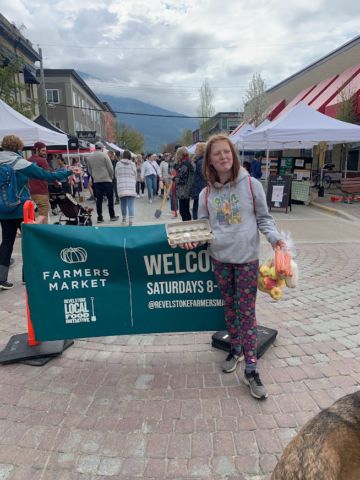 Our class recently embarked on an eco challenge to reduce our food waste and create our own snacks using ingredients sourced from within 200km of our school. To kick off the challenge, we visited the Revelstoke Local Food Initiative's downtown farmers market, where we met Isabel, the market manager. who taught us about the value of local food and the types of vendors and produce available. We were amazed by how much delicious, fresh produce was grown right in our own backyard.
Inspired by what we saw at the market, we decided to whip up some apple and carrot muffins with wholewheat flour. All of the ingredients were sourced from within 200km of our school, giving us a sense of pride and connection to our local community. Plus, it's always more fun to bake with ingredients you know and trust!
Carrots- Wild Flight Farm (Mara) 95.5 km
Whole Wheat- Song Hollow (Grinrod) 101 km
Eggs- Purple Pasture (Salmon Arm) 103 km
Apples- Palomine Orchards (Oyama) 168 km
Back at school, we put our math skills to the test by calculating how much of each ingredient we would need to double the recipe. Then, we got hands on by grating carrots and apples, measuring out flour, cracking eggs, and mixing it all together. It was a great opportunity to work together as a team and practice our leadership and patience skills.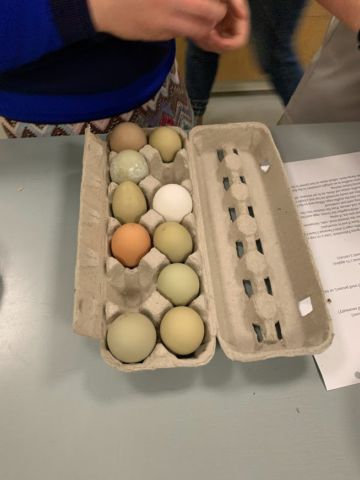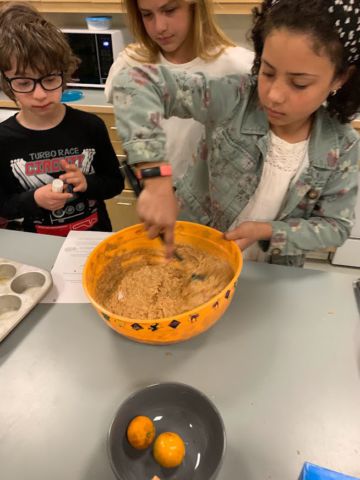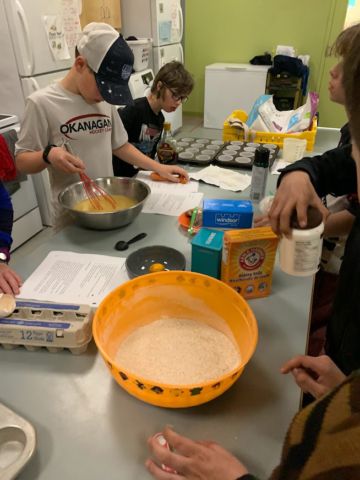 After placing our muffin mixture in the tins, we popped them in the oven and waited patiently for 25 minutes. Finally, the sweet smell of muffins filled the air and we knew it was time to take them out. They looked and smelled so good, we couldn't resist digging in right away! It was the perfect reward after all of our hard work.
Not only did we have fun making our muffins, but we also learned about the importance of local food and reducing our environmental impact. It just goes to show that even small changes can make a big difference