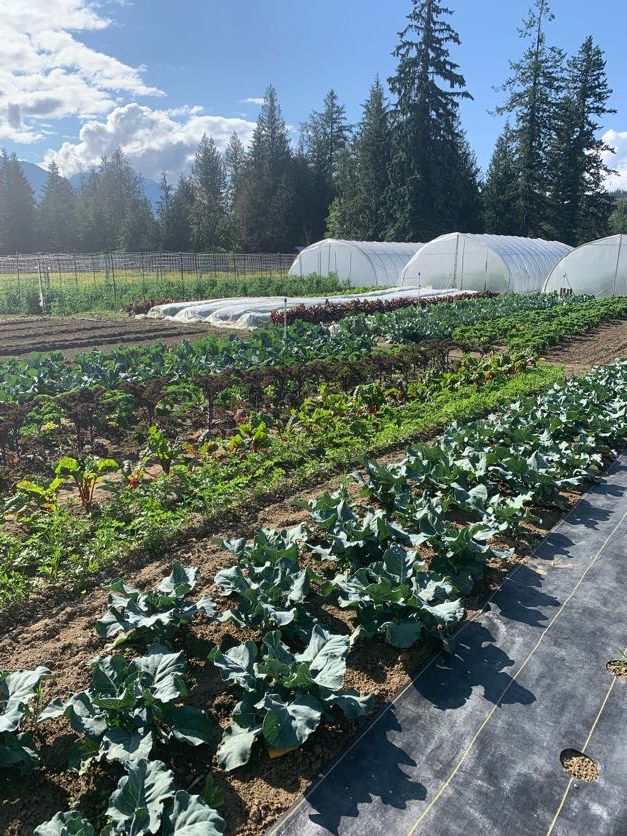 On a beautiful, sunny day in Revelstoke, the students of the Beyond Recycling program embarked on their final field trip of the year. Excitement filled the air as they hopped on their bikes and pedaled less than 2 kilometers to their destination: First Light Farm!
This local farm, operated by Jesse and Chris for the past three years, is just around the corner from many of the students homes. This field trip provided them with an up-close and personal experience of the incredible diversity and abundance of produce cultivated in their very own town.
As the students arrived at First Light Farm, they were greeted by Jesse, who led them on an engaging tour of the farm's various sections. The first stop was the greenhouses, which were strategically positioned to maximize their benefits. Jesse explained how these movable greenhouses facilitated early spring plantings and provided essential warmth for delicate crops like tomatoes during the chilly nights. The students were captivated by the ingenuity and adaptability demonstrated by these structures.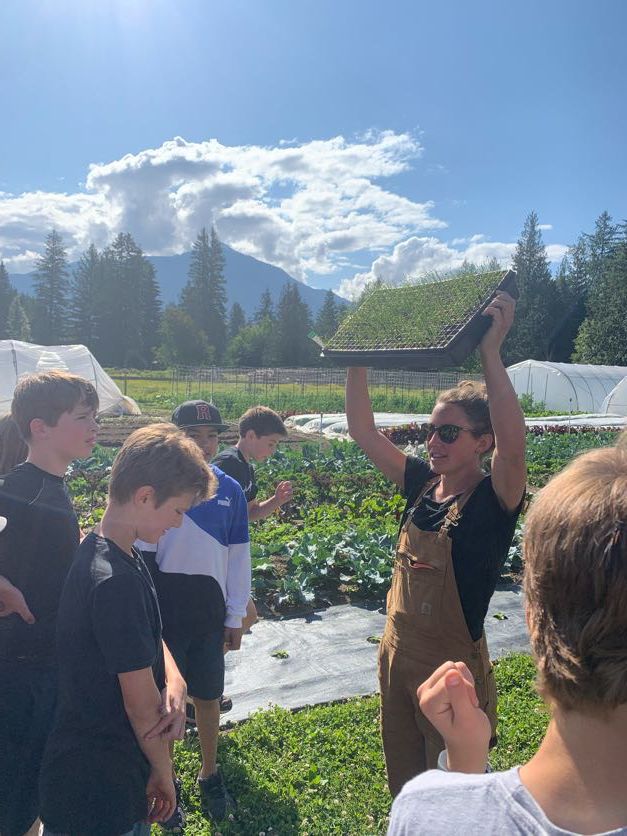 Understanding Plant Life:
Jesse then took the students through the intricate journey each plant undergoes before being harvested and shared with the community. They learned about the different stages of plant growth, from seed germination to maturity. It became apparent to the students just how much effort and dedication was required to maintain a continuous crop throughout Revelstoke's relatively short but abundant growing season.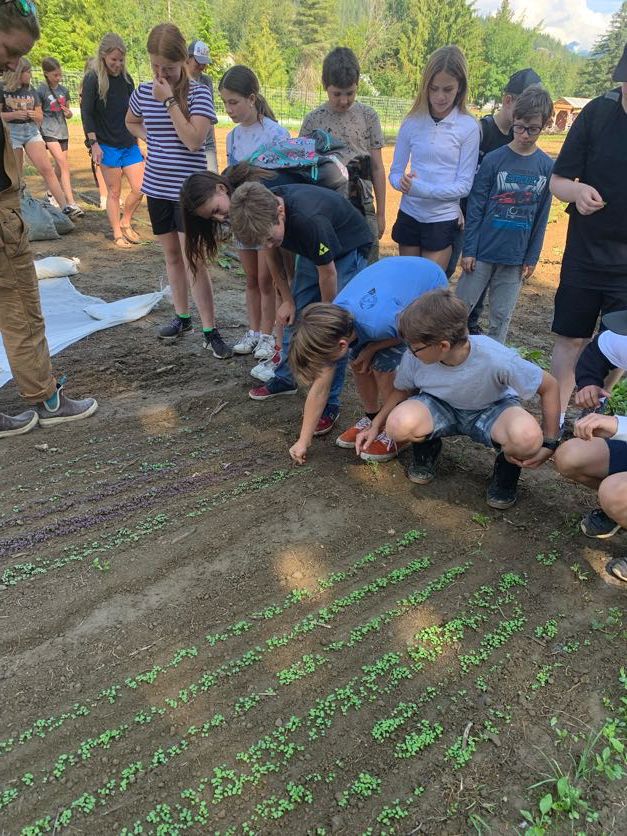 Sustainable and Organic Practices:
The Beyond Recycling students were in awe of the immense amount of work involved in producing such delicious and healthy plants in an organic and sustainable manner. Jesse enlightened them about the farm's commitment to using natural methods, free from harmful chemicals, to nurture the plants.
No farm visit would be complete without a taste of the farm's bountiful produce. The students relished the opportunity to savor the fruits of the farm's labor, gaining a newfound appreciation for the vibrant flavors and nutritional value of locally grown, organic food.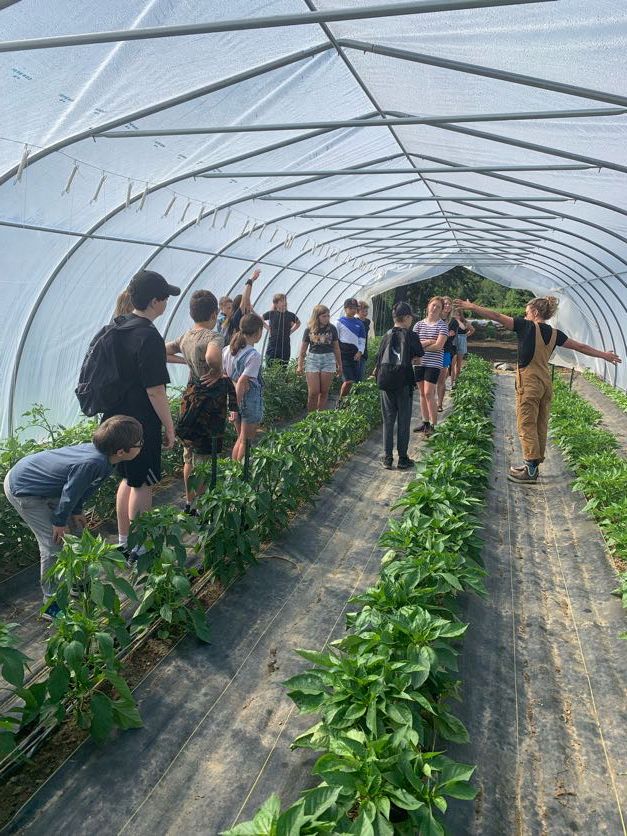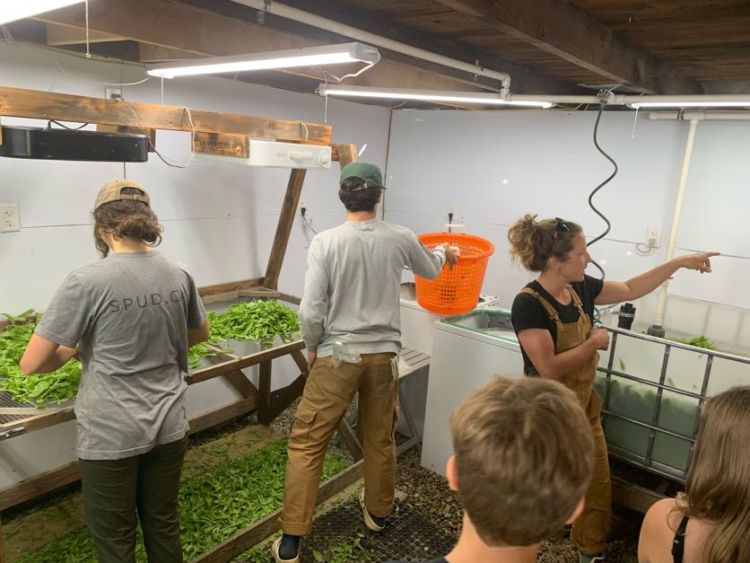 The Beyond Recycling program's field trip to First Light Farm in Revelstoke was a very memorable experience for the students. They witnessed the behind-the-scenes efforts that go into producing a diverse array of crops and gained an appreciation for the importance of organic and sustainable farming practices. This inspiring visit not only fostered a connection between the students and their local food system but also empowered them to make informed choices that contribute to a healthier and more sustainable future. With many excited for their next visit and to bring along their own families to the farm.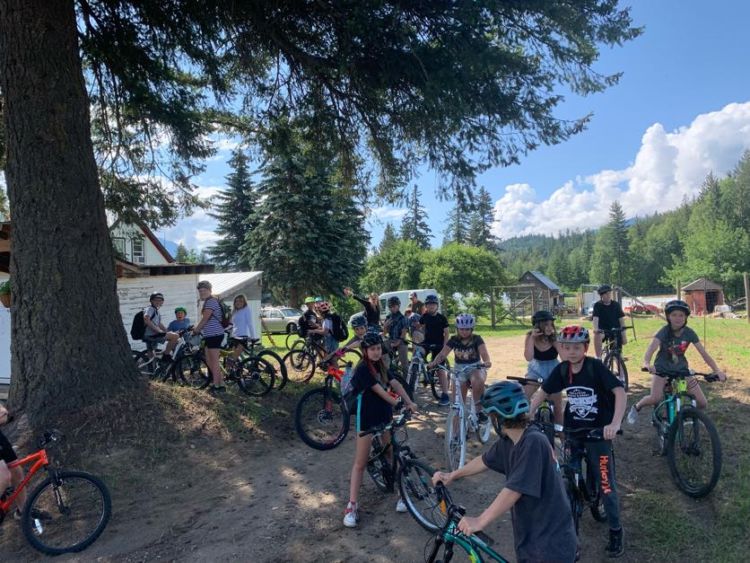 Thanks for having us First Light!