The Columbia Valley, where Invermere is located, does not have a plethora of local farmers, making it even more important to support, visit, and interact with the few local farmers around. Thus as part of Beyond Recycling's focus on learning where stuff comes from, Ms. Lema's Grade 7 class from J.A. Laird in Invermere went to visit Invermere's Edible Acres farm, to learn where some of Invermere's local food comes from.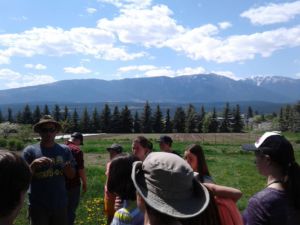 Oliver Egan, owner/operator of Edible Acres, toured the students around the Windermere-based farm, and explained the various methods used to keep the farm's organic status, for example using chickens as weed & pest control as well as fertilizer-making machines.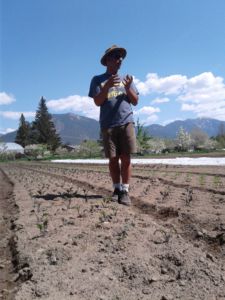 Students also learned about the importance of having bees as pollinators, and the sweet pounds and pounds of honey harvested at the end of the season.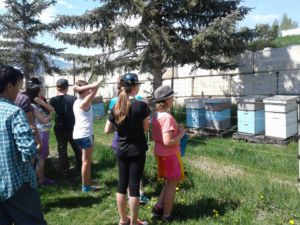 Once the tour was complete, it was time to do some hands-on learning and have a taste of a farmer's life! Students learned how to plant lettuce plugs, make a well around the plants to allow water to pool a little around the plant, and how to space the plants out evenly. With many hands making work light, hundreds of baby lettuce plants were transplanted in under 30 minutes! That equates to many local & fresh salads this summer for Invermere residents and visitors!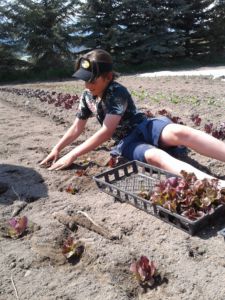 Thank you to Oliver Egan of Edible Acres!