Mrs Conlin's class at Isabella Dicken Elementary School wrapped up their final Beyond Recycling class by taking a nature walk near Fernie's Maiden Lake. It was a beautiful sunny day with tree buds blooming and panoramic view of the the snow capped mountains.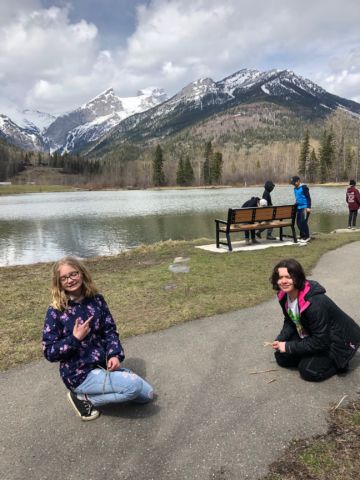 The students discussed how leaves are similar to humans. They made connections and similarities including lifecycles, life systems, veins, growth, water, and more. The students also had fun participating in an activity where they all needed to work together to sit down from a standing circle together. This was attempted several times because when it wasn't done thoughtfully and slowly the circle were break with students falling. This activity explored and highlighted the importance of how all things on the earth need to work together to survive.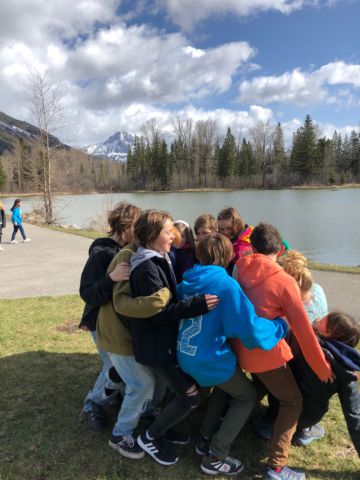 On a creative break the class used fallen bits of nature on the ground to create beautiful self portraits. Sticks, leaves, grass, rocks, twigs, and other nature finds were shaped and molded into fantastic creative pictures. Some students did two to show different sides of emotions or parts of their personalities.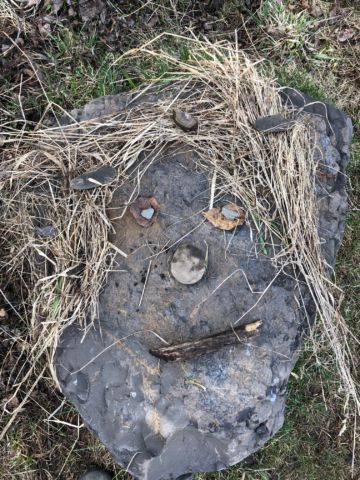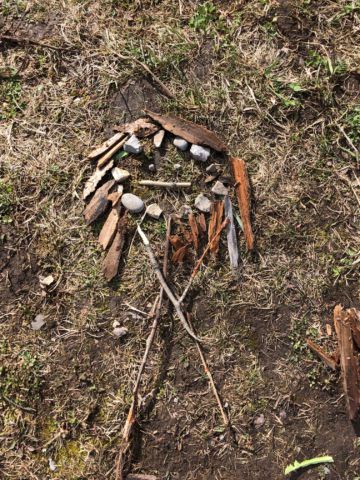 Connecting with nature is always an important and lovely way to spend a class. Students wrapped up the lesson by listing what they were grateful for on the earth and listed their favourite past Beyond Recycling lessons.