Grade 4/5 Students from Mr. Hein and Mr. Richard's classes at Lady Grey Elementary School had the opportunity to visit the Golden Food Bank on May 29 and 31! Educator Karen Temple-Beamish met the classes at the Golden Food Bank and shared her extensive knowledge on food security, growing and eating local food, and worm composting. There were so many excellent questions as students explored why growing and eating local food is beneficial for the community, and how worms produce very rich soil that is even more nutrient dense than the soil produced from regular compost! Many students made connections to other topics we've explored, like pointing out that these plants absorb greenhouse gases from our atmosphere as well.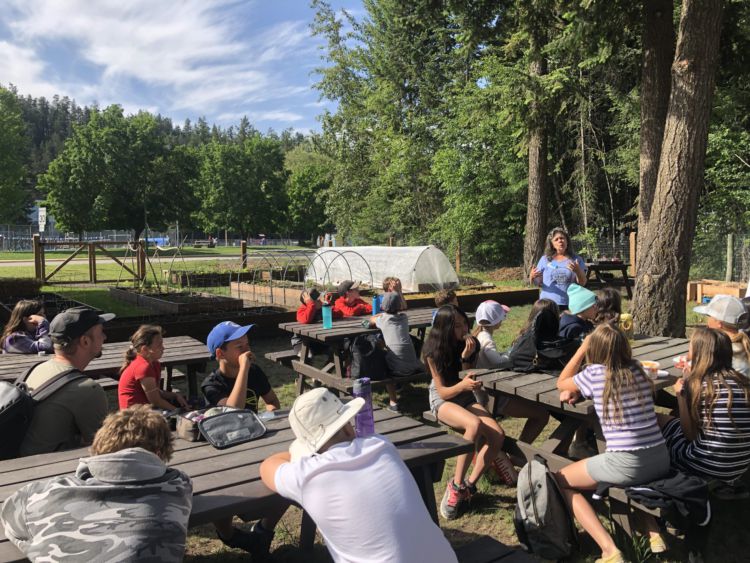 After learning about the Golden Food Bank from Karen, students got a tour of the Golden Food Bank to learn more about their mission. Many students remarked on how great it was to have the gardens there to be able to grow fresh food to provide to the community as well.
Students then had the opportunity to contribute by making worm composting bins that will be used to create nutrient-rich soil for the gardens. Students learned how to make sure the bins have water drainage and oxygen flow, and they included bedding and water for moisture for the worms.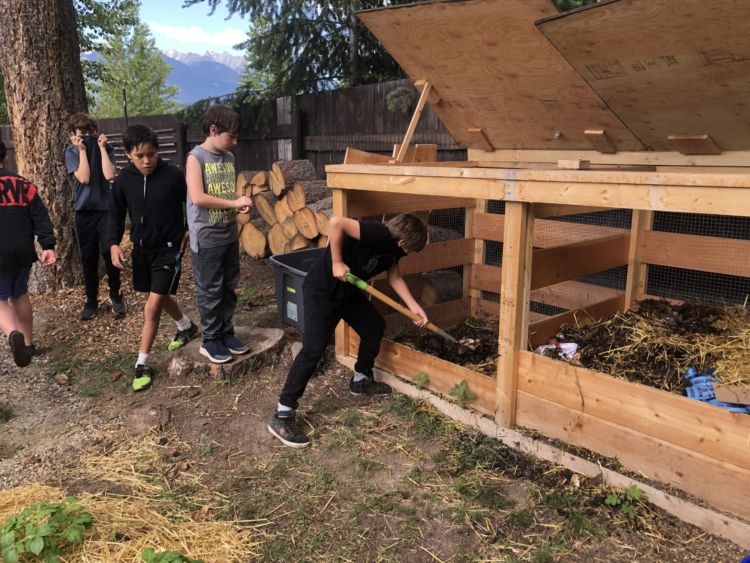 Students also took turns turning over the regular compost that is also used in the gardens at the Golden Food Bank. Students enjoyed seeing first hand what could be put in the compost, and learning about why it must be turned over. The students were also thrilled to bring home seeds that they could plant in their gardens to begin the journey of growing their own food!
The students used what they learned at the Golden Food Bank to help develop their plans for a Good Food Potluck, which included bringing food with locally grown or harvested ingredients. Students had so many excellent ideas, including dishes with local ingredients like rhubarb, strawberries, fresh eggs, and venison. We look forward to visiting the food bank to check on the worm bins and continue to see all the fresh, local food being produced!