For as long as I've been a Beyond Recycling educator in Invermere, I've been taking Beyond Recycling classes to Cranbrook for their Waste Field Trip. We've visited the big central landfill, the central bottle depot for the Kootenays, and the Materials Recovery Facility – all great learning experiences. However, this year, Kristen Curry, the teacher of a lively Grade 7 class in Invermere, asked if we could stay closer to Invermere and avoid the long bus ride (approximately 1.75 hours each way) to better meet the needs of her students.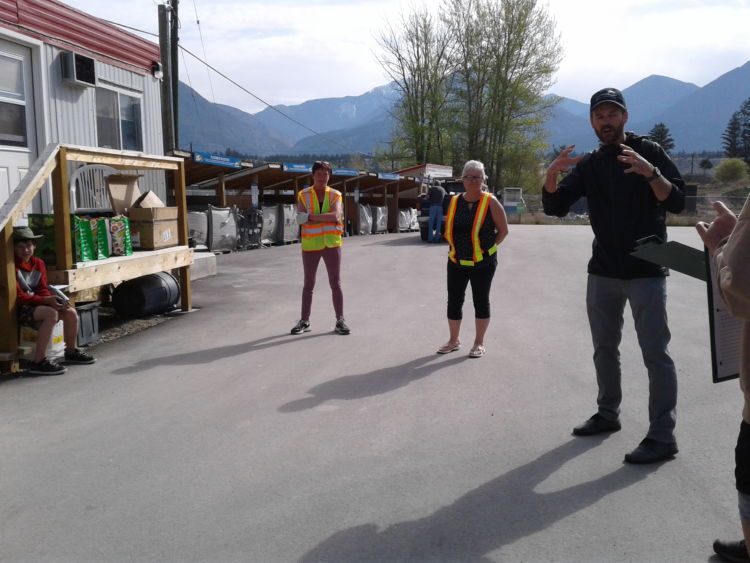 A few emails later, and Nathan Siemens, the communications lead at the the RDEK was planning a trip up to Invermere on May 4th. He was delighted with the opportunity to share his passion for "product diversion" as he calls it, or keeping things out of the landfill if they can be reused, composted, recycled, or recovered in some other way. He was also excited about running a waste field trip in a different community than normal. The students and Ms. Curry, were excited for a local field trip and a chance to learn about where waste goes in Invermere.
We arrived at the local Athalmere transfer station to find that the two lovely ladies working there had organized a race for us! Student groups were given a bag full of mixed recyclables and were tasked sorting and disposing of their recyclables in the correct spots as fast as they could. Students loved this active competition which furthered their understanding of the recycling system here in Invermere.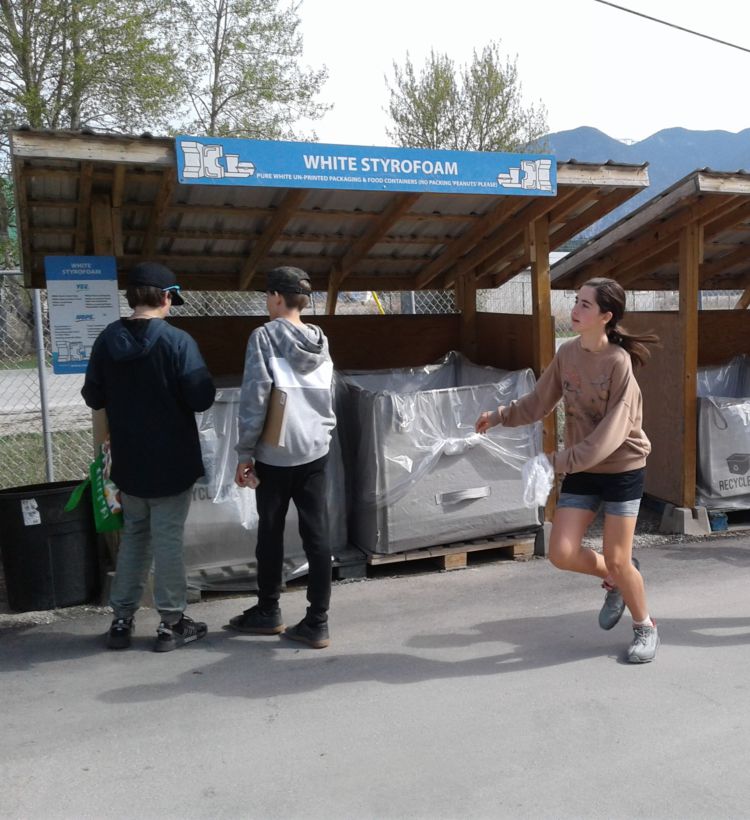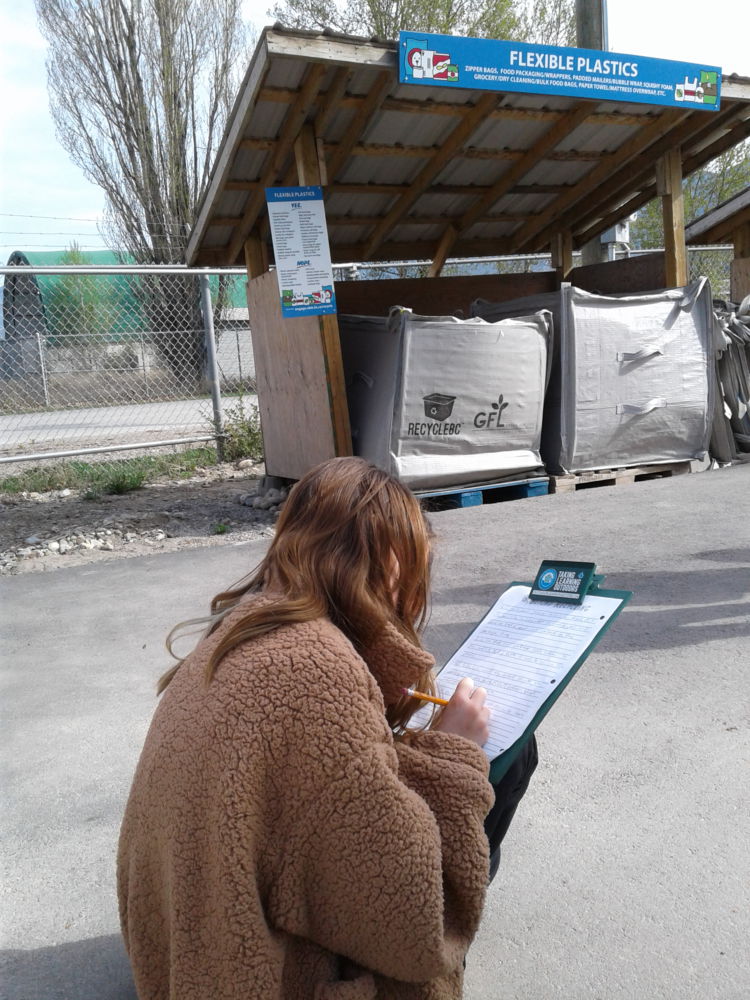 We then visited the Columbia Valley Landfill, which has to have one of the best views going in Invermere! While Nathan pointed out how various items are sorted and re-used, eagles, crows, and ospreys circled above us. Students learned how wood scraps, like pallets, are collected regularly by the Skookumchuk mill to be burned and used for energy for their plant. Students learned how mattresses are kept out of the landfill because they take up so much space and instead diverted to an Albertan company who takes them apart and sells the individual components. Students were a little disappointed that they couldn't go peruse the share shed, one of the most used parts of the CV Landfill.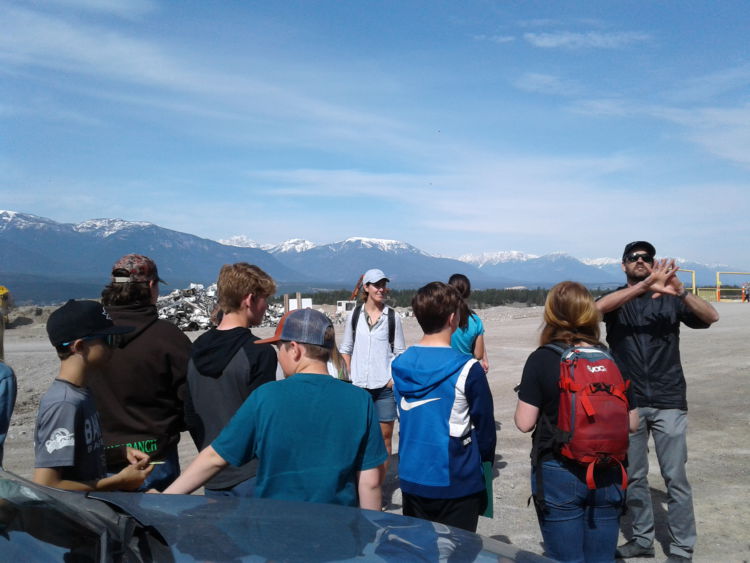 Lastly, the tour ended sweetly when another great RDEK employee came out with freezies to cool down the hot students! A big thank you to Nathan, the RDEK staff who helped us out, Ms. Curry, and of course the students who were great listeners. Many of them, it seems, listened so well that they were able to make beautiful and informative posters after the field trip which were also displayed at JA Laird's Ecofair. Great work & keep up the diversion from the landfill!