Ms. Newton's grade 4/5 class form Begbie View Elementary went on a an informative and exciting local farm field trip May 14. Every student in the class hopped on a bike and cycled 2km to Track Street Growers urban farm in Revelstoke.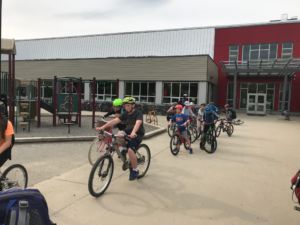 Once there, farm owners Stu and Sarah, showed the class how their compost is made, and we learned that Greens + browns + water + air = soil! Stu also mentioned that their chickens "close the loop" by eating the weeds on the farm; the chicken manure is used in the compost, and they also lay eggs!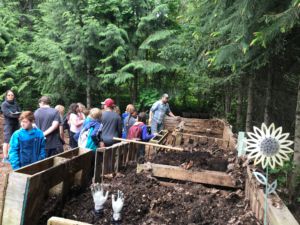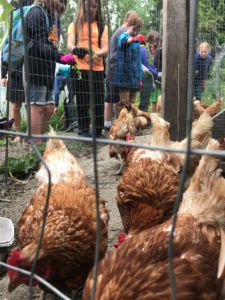 Sarah also taught the students about her bees that she loves. Sarah keeps the bees high off the ground so their flight path is not in the way of people on the ground. Sarah collects the honey from the bees, and also uses the beeswax in soap that she makes.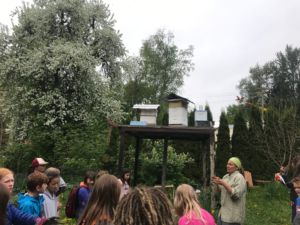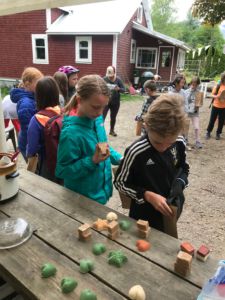 The students had some amazing hands on experiences by feeding the chickens and collecting the chicken eggs. They also helped out by forming a bucket brigade to move buckets of compost from the compost pile to the garden where Sarah will be soon planting cucumbers.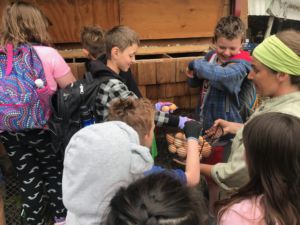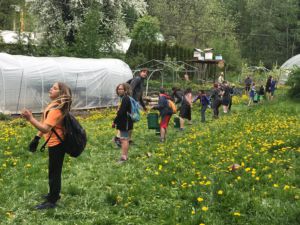 The students had such fun but also learned a lot about urban farming. Sarah and Stu were kind enough to give each student a bar of soap that has been made using beeswax from the farm. Way to work hard, Ms. Newton's class! And thanks so much to Sarah and Stu for the awesome experience!