Mr. Winzer's grade 5/6 class pulled together all their learning from the Beyond Recycling Program to design their Communities of the Future. This activity was an excellent way to culminate the program and celebrate Earth Day. Students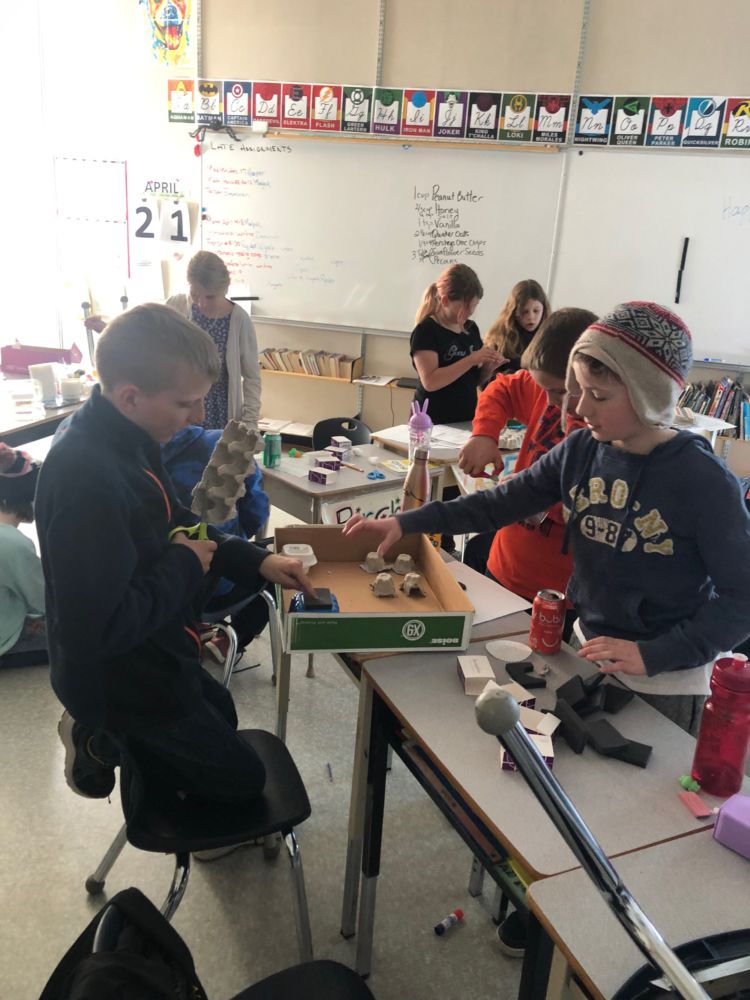 gathered in groups of three to talk about how they would design a sustainable community that would exist in 25 years. The community must provide housing, transportation, food, waste disposal, energy and recreation.
Using all their knowledge acquired through the program, they brainstormed ideas in their small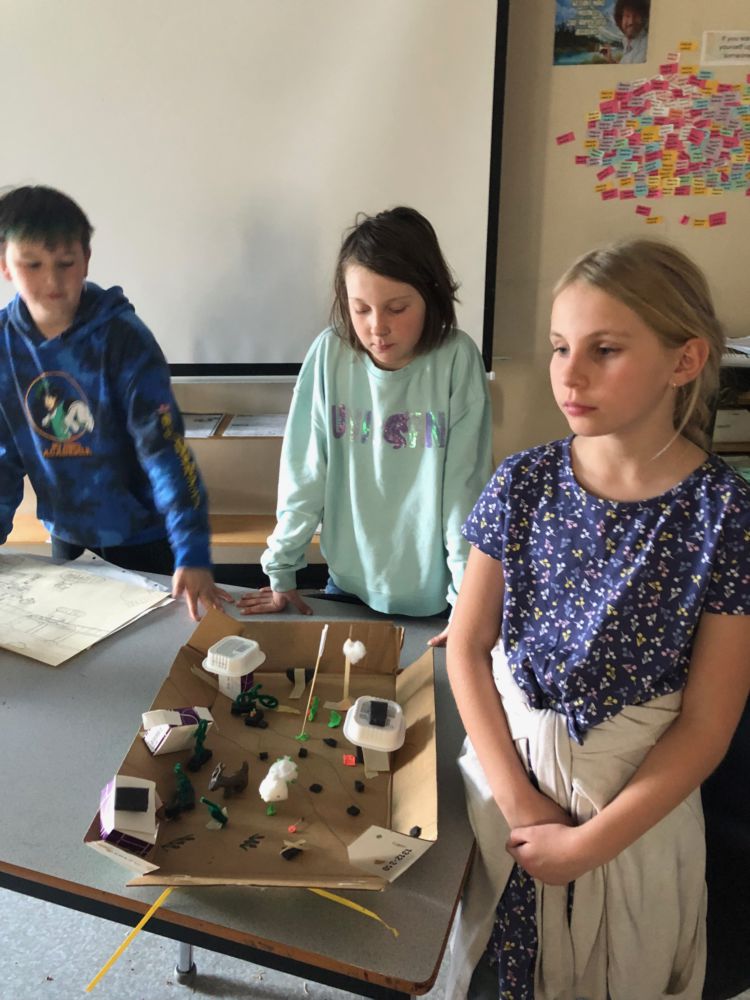 groups that would sustainably meet the needs of the citizens. They were then able to choose to draw or build their community out of recycled materials. A great deal of creativity, cooperation and thought were put into each decision. Each group presented their community to the rest of the class. They were also displayed in the school library for students and parents to see.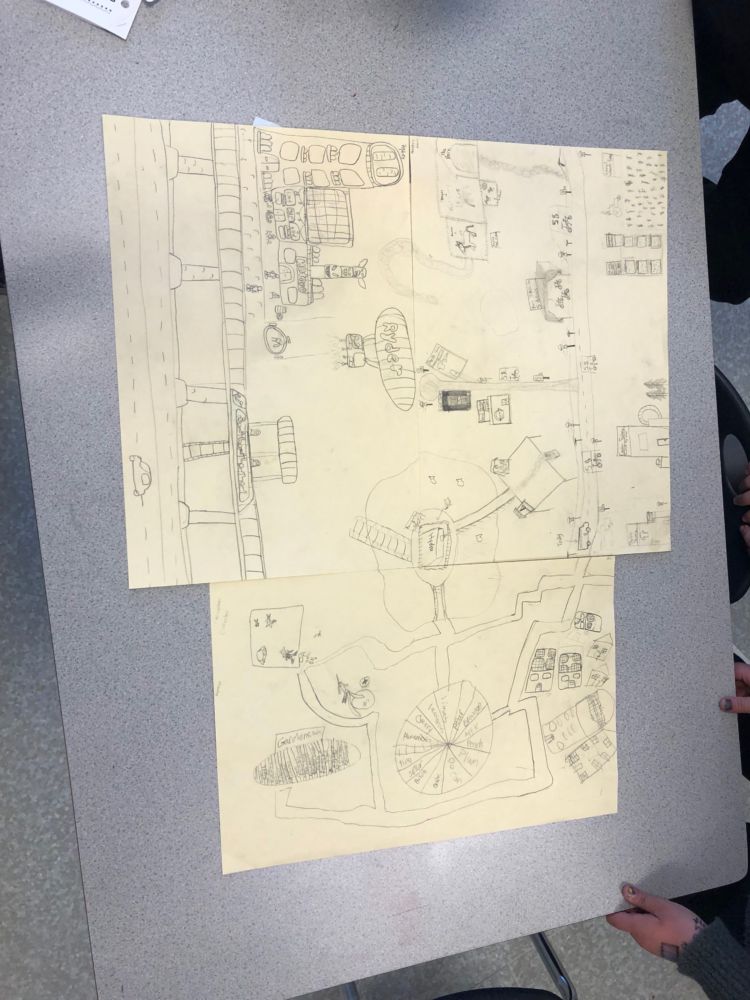 Food was a very important part of each community with a focus on fishing, farming and community gardens. There were several options for renewable energy including solar panels and wind turbines. Shared transportation and bicycle paths were present in several of the communities. Everyone had a solution for recycling and composting. It was evident that all the students have an understanding of what it will take to keep our communities sustainable for future generations